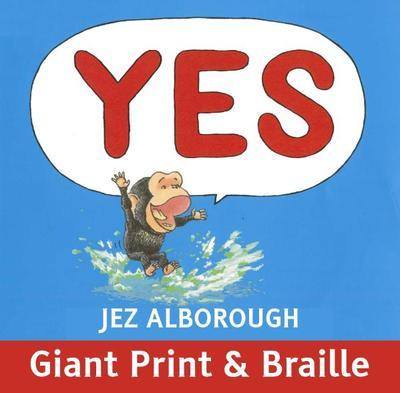 Yes by Jez Alborough
Yes - a story about Bobo the chimp and saying "No"
At Bobo's bath time the little chimp shouts "YES". But at bedtime he cries "NO". It takes two friends and a lot of splashing to turn his "NO" into a "YES".
NOTE: The original story is told in pictures with speech bubbles. For access, we have added picture descriptions shown within square brackets. And, the speech bubbles are shown within speech marks.
The format of this book is: softback cover with matt finish, tiresias font of 75pt, and Grade 1 Braille.
If you require any changes to this format please indicate in 'special requirements' box at checkout.