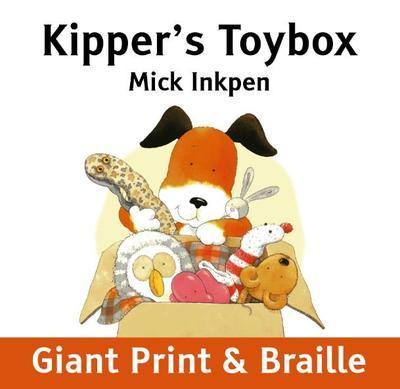 Kipper's Toybox by Mick Inkpen
Kipper is worried.
Someone or something has been nibbling a hole in his toybox.
What on earth can it be?
And are his toys safe?
The format of this book is: softback cover with matt finish, tiresias font of 75pt, and Grade 1 Braille.
If you require any changes to this format please indicate in 'special requirements' box at checkout.