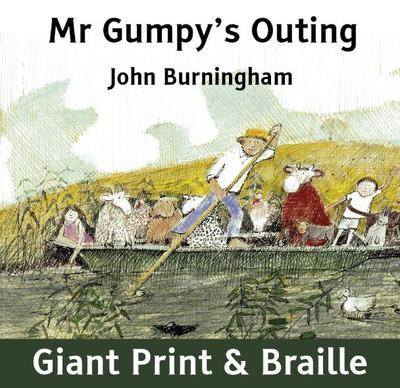 Mr Gumpy's Outing by John Burningham
Mr Gumpy's Outing on his boat with friends
One day, Mr Gumpy decides to take a trip along the river in his boat, but the children, the rabbit, the cat, the pig and lots more friends ask to join him. Everyone's having a lovely time until the animals start flapping, hopping, bleating, and kicking and the boat starts to rock...
The format of this book is: softback cover with matt finish, tirerias font of 75pt, and Grade 1 Braille.
If you require any changes to this format please indicate in 'special requirements' box at checkout.