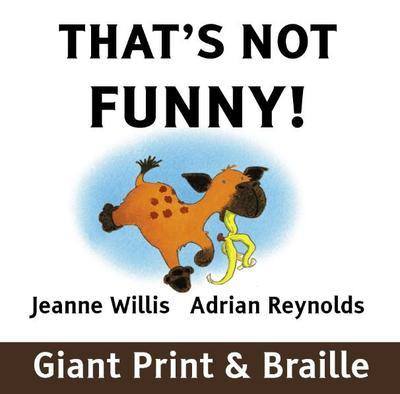 That's Not Funny by Jeanne Willis & Adrian Reynolds
One day, just for a joke, Hyena puts a banana skin on Giraffe's path. When Giraffe slips and collides with a tree, a chain of unfortunate events begins which involves all the other animals. Hyena laughs and laughs at their misfortune. But the other animals have the last laugh.
The format of this book is: softback cover with matt finish, tiresias font of 75pt, and Grade 1 Braille.
If you require any changes to this format please indicate in 'special requirements' box at checkout.