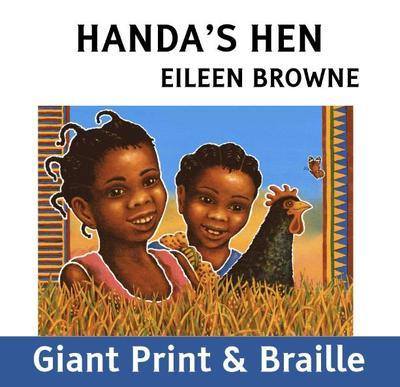 Handa's Hen by Eileen Browne
When Handa and her friend Akeyo go looking for Grandma's black hen Mondi, they find two fluttery butterflies round the hen house, three stripy mice under the grain store, four little lizards behind the pots... But where's Mondi?
The format of this book is: softback cover with matt finish, tiresias font of 75pt, and Grade 1 Braille.
If you require any changes to this format please indicate in 'special requirements' box at checkout.