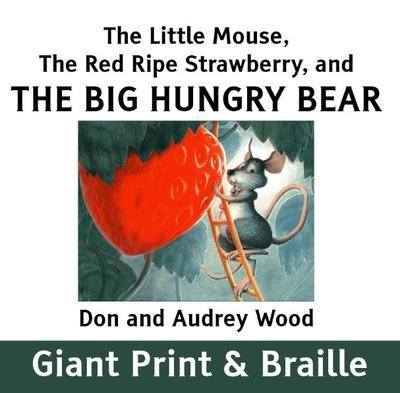 The Little Mouse, the Red Ripe Strawberry and the Hungry Bear by Don and Audrey Wood
The little mouse will do anything to save his strawberry from the big, hungry bear. The bear holds all the cards, but who is playing the fox's role?
The format of this book is: softback cover with matt finish, tiresias font of 75pt, and Grade 1 Braille.
If you require any changes to this format please indicate in 'special requirements' box at checkout.