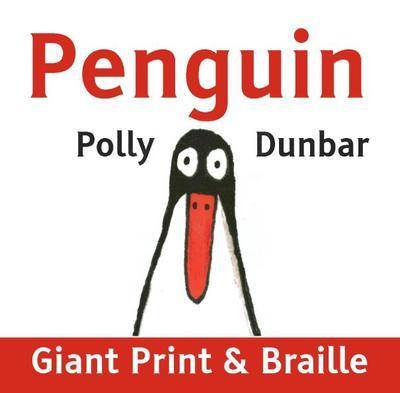 Penguin by Polly Dunbar
The story is about a little boy who was given a toy penguin as a present. At first he was excited and played with his new toy. But, he became frustrated when the penguin did not speak back to him. What can Ben do to make Penguin speak?
This version is reproduced by kind permission of Walker Books by Access2Books under the Copyright (Visual Impaired Persons) Act 2002.
The format of this book is: softback cover with matt finish, tiresias font of 75pt, and Grade 1 Braille.
If you require any changes to this format please indicate in 'special requirements' box at checkout.